If you already have your doll, you know where to buy it or you are  waiting for that great moment to receive it, I can imagine how you feel:  absolute excitement, right? Now, you need to know what materials you  need to customize your blythe doll. 
WHAT MATERIALS DO YOU NEED?
There are a number of basic supplies that you can start with. That is, it is not necessary  to buy all the materials at once and spend a lot of money at once. On the contrary, you  can acquire tools to customize your blythe little by little, practice and see how you do.  Then, depending on your needs and experience, you can expand your stock.  
So, later I will talk about more types of tools to customize your blythe that can be very  useful when you have acquired some more fluency and have more confidence in  sculpting or makeup.
HOW TO START CUSTOMIZING YOUR BLYTHE?
Here are the essential materials to customize your blythe doll and not die trying. In  general, I have purchased them online because it has been the easiest way I have  found to get them.
WATERPROOF SANDPAPER
– Sandpaper
You will need from the coarsest grit to the finest grit. For example, the coarsest paper I  have is 400 grit. It works very well for removing the most visible marks after carving.  The 600 also works very well if you are one of those who do very "aggressive" carving.  The finest you can use is 3000 for final polishing. In addition, you should also use  intermediate grains between these two to gradually soften your blythe doll.  
– Sponge sandpaper
On the other hand, when you have finished sanding with the paper and you want to give a final  touch you need this type of sandpaper. Especially for the most difficult corners such as, for  example, the nose sides, the chin or the corners of the mouth. 
There are three types:
Super fina, que es la más gruesa. Ultra fina, la lija intermedia. Micro fina, la más fina y que da el acabado final perfecto.
Super fine, which is the coarsest. Ultra fine, the intermediate sandpaper. Micro fine, which is  the finest and gives the perfect final finish.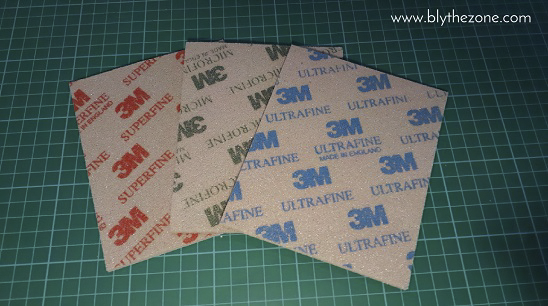 GOUGES
These tools are essential for carving the face of your blythe. They are generally used for  carving wood. They are very good to start with, because they do not cut too much but enough  to carve easily. If you do not have experience yet and want to start trying these are the best  ones for you. 
You can buy them in this Amazon store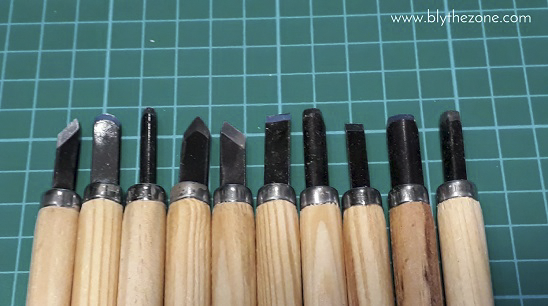 BLADES
If the gouges 'taste too little', you can use blades. I have Xacto blades, which are professional  and more precise than gouges. Therefore, being sharper, they cut much more. 
Some people only use the gouges, but I mix the two tools. I start with the gouges to mark and  if I want to give more depth or more detail I use the blades.
You can buy them at this Amazon store.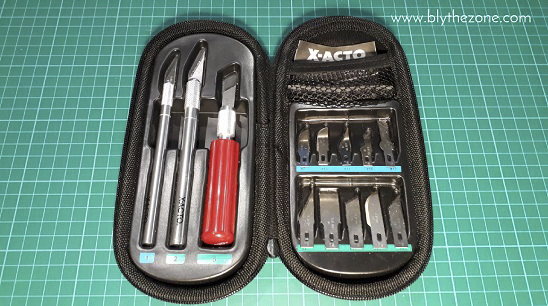 SCALPEL
These tools are not essential, but I wanted to mention them because I use them a lot. I have  two sizes, number 11, which has a pointed tip, and number 15, which has a rounder tip. The  latter is tiny and works very well for the hardest to access areas. In addition, they cut a lot and  are very precise. That's something to be grateful for. 
You can buy them in pharmacies and on Amazon: nº11 and nº15. 
You can also buy nº15 with a handle made of stainless steel that comes with several  replacement blades.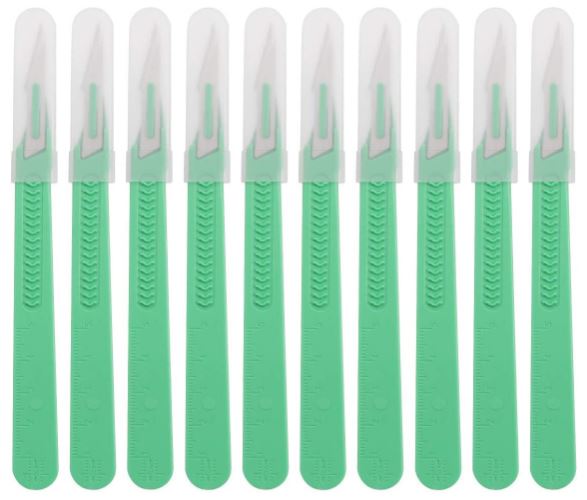 DIAMOND FILES
These files are for sanding the areas that become more complicated with paper or sponge  sandpaper. For example, I use them for nostrils, corners of the mouth or mouth lines.  
There are several in a pack. I, for the moment, have only used the round one, but I've seen  people using the flat file to shape the nose. It's all a matter of trying! 
I bought them from this Amazon store.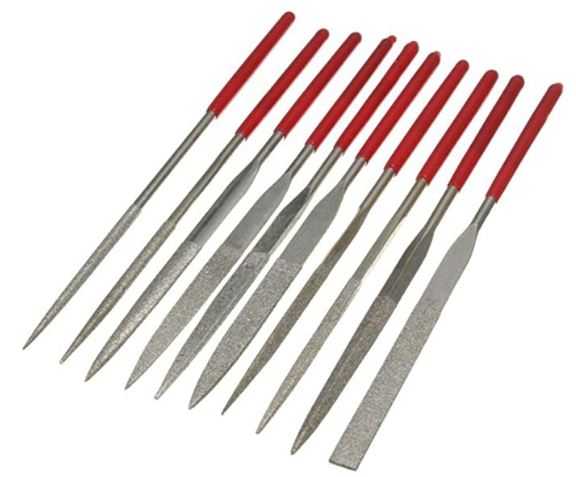 SEALING SPRAY
When we have finished carving the face we should apply a sealing spray before starting to  apply make-up.  
For me, the best brand is MSC Mr.Super Clear, although, if you find it difficult to get it, you can  also use Citadel Munitorum Varnish. It's bigger than MSC and for about the same price it lasts  longer. You can buy it here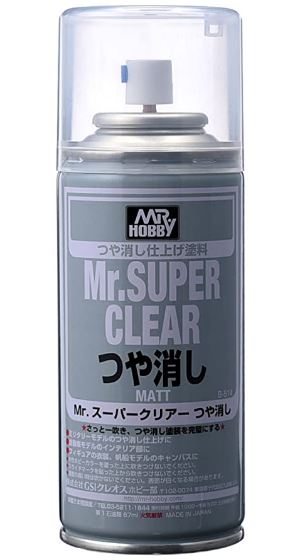 PINCELES
You need them to give color and life to your blythe's face. I use two types of brushes: smaller ones and bigger ones, depending on what area I want to make up. 
– Nail brushes: 
These are perfect for applying makeup to small areas such as the mouth, nose or shading the corners of the mouth.
You can buy them at this Amazon store.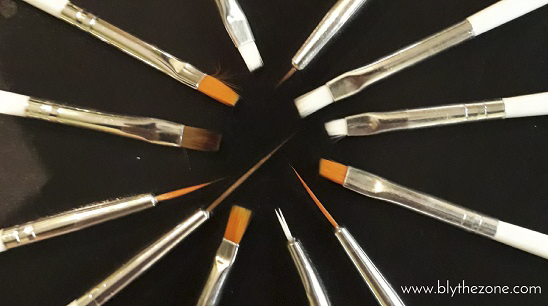 – Precision brushes:  
These brushes go great for more specific details. That is, to give more intensity in some areas  of the mouth, the nostrils and even for freckles. 
You can buy them at this Amazon store. 
– Makeup brushes:  
I also use these brushes, which I already had around the house, for blush and shading the eyes  and eyelids.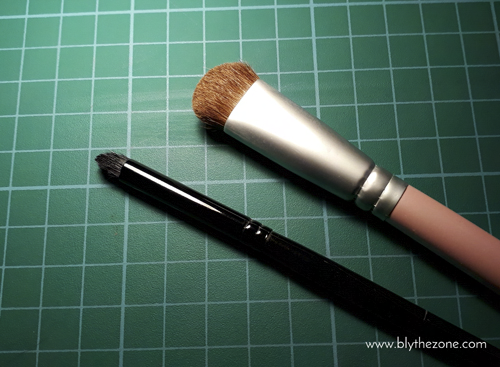 PASTEL COLORS 
The soft pastels are soft colors that gradually gain intensity as we apply more layers.  
I bought the Rembrandt brand and I started with a box of 15 colors although there is this box  of 30 colors that I think is perfect because it is more complete as it has more variety of colors.  You can also buy single colors, so you can add shades as you need them.  
You can buy them in this Amazon store.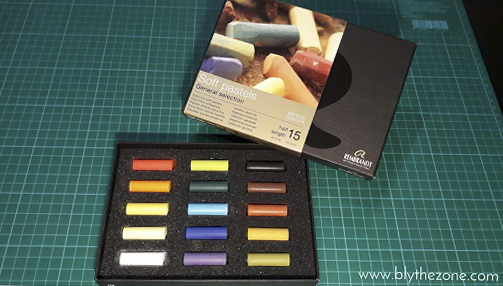 WATERCOLOR PENCILS
These pencils can also be used to make up, for example, freckles, eyebrows or even to make  drawings on the eyelids.  
I bought the Faber Castell ones from this Amazon store.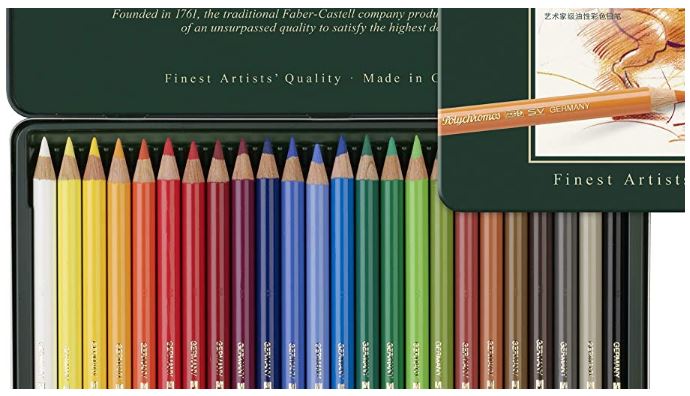 MELAMINE SPONGE 
My great allied and another one of my essentials when I do my makeup. It's nice to have this  sponge so you can erase if you don't like the way it looks or if you want to soften a shade. So  it's a fantastic eraser! They are sold in packs of 10 units, and I imagine even more, and they are  very cheap.  
I bought them at this Amazon store.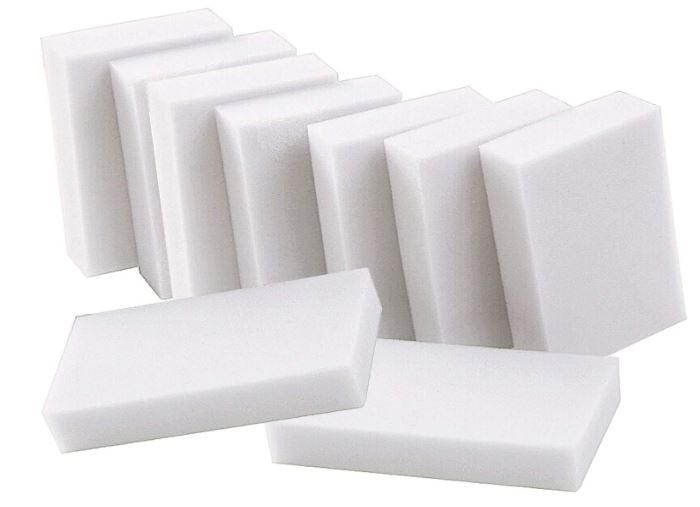 DUST MASK 
As a safety measure, another material that I highly recommend is a dust mask, because when  sanding or carving the plastic particles go to the respiratory system and do not disappear. This  FFP3 model is the one I am using now. 
I also recommend its use when applying the spray when you are going to seal the makeup.  Although remember to always do it in a well ventilated area.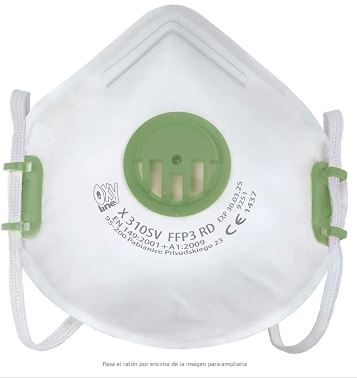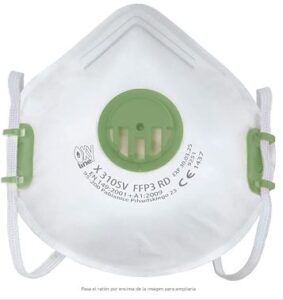 And with all this, you can now customize your blythe from start to finish! 
If you're really lost, don't forget to check out my YouTube videos where you'll find a lot of free  tutorials that will guide you on where to start: 
I can't tell you how excited I am, you're going to love it!